It's important to understand the current real estate market before you make your move. With a name like Celebration, it's no wonder this Florida destination is on your list of choices, but you'll still need some knowledge of the ins and outs of the options in town. With this information in your arsenal, you'll be able to make an educated buying decision on the right piece of
Celebration, FL real estate
for you.
Designed By Disney
Celebration, Florida
was
designed by The Walt Disney Company
. It was intended as a community where people could live and work while getting to play nearby at Disney World. It's barely a 15-minute drive away. Many people enjoy living in the area because of its proximity to Disney without being the actual city it's located in. Tourism is strong in the area but not overwhelming, as the residents of the community always strive to keep things protected.

The first family moved in on June 18, 1996, but the November 12th date when the downtown area was completed is considered Celebration's Founder's Day. Although Disney is the one who helped this community get its start, they no longer have ownership over it. It was sold in 2004 and is now maintained by an association and foundation.
Weather Worth Waking Up To
Florida, in general, has ideal weather throughout the year. In Celebration, you'll experience weather worth waking up to a good amount of the time. The average temperatures year-round typically fall
between 52 and 89 degrees
. Cold isn't experienced often here, and rainy days are minimal as well. Even when it rains more heavily in the month of June, you won't typically see more than a few inches at a time. With warm temperatures more often, it gives you ample opportunity to enjoy the many outdoor amenities included within the community and in neighboring cities.
Three+ Bedrooms
Unless you choose a one or two-bedroom condo, the majority of
homes you see for sale in Celebration
offer three bedrooms or more. You can easily find three, four, and five-bedroom houses ideal for large families or a few roommates to live together. Most homes you'll find are quite spacious, with well over 2,000 square feet of space. Some even have double that, or more.
A Mix of Condos, Bi-Level Homes, and Estates
You have your pick of properties. No one type makes up the market. In Celebration, you'll find a solid mix of condos, bi-level homes, and large estates. Many of the condos are near the town center and in close proximity to the shops and restaurants in town. The single-family homes make up a vast amount of the community, with large estates outlying the area and offering more privacy. There are also some ranch-style homes and apartments in Celebration as well, though these are not quite as prominent.
Neutral Color Schemes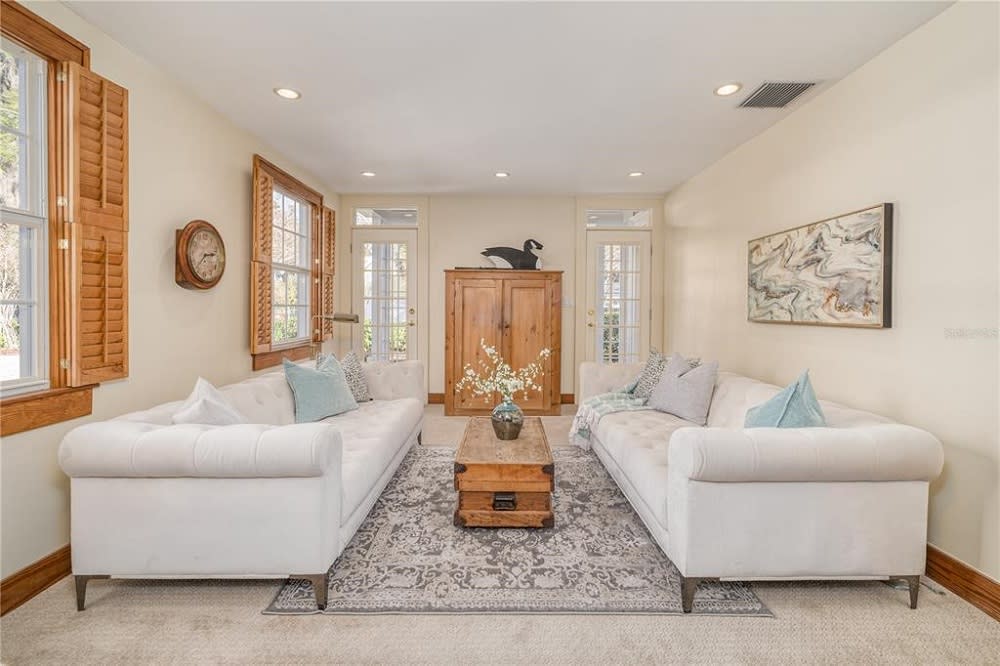 Photo courtesy of Core4 Group
In most Celebration homes, you'll find neutral color schemes. Beige, white, tan, gray, and similar colors make up the majority of the paint colors you'll see both exteriorly and internally. Though not every house has the same look, this color scheme and the well-kempt landscapes surrounding each abode help exude a uniformity for the town.
Low Commute Time
On average, the commute time from home to work is only
about 25 minutes
in Celebration. This low commute time contributes to the desire people have to live here. With such close proximity to numerous job destinations in Celebration itself and in nearby cities, you can find employment easily in this area.
A Thriving Economy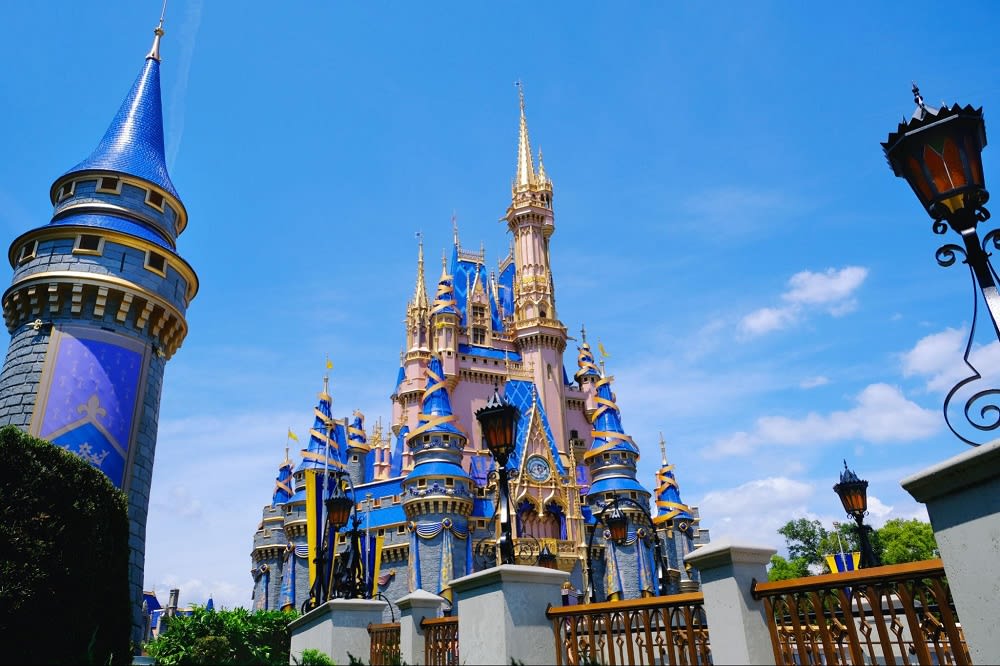 The economy is thriving in Celebration. With such a closeness to Disney and other popular attractions, restaurants, shops, and more, plenty of money is spent here to keep the community going. Accommodations, food service, and retail sales are worthwhile for the area.
Backed By the Celebration Residential Owners Association
The CROA works tirelessly to protect the property values of homes in Celebration. They also regularly promote community-oriented events and do their part to keep the neighborhood up to high standards. They follow the Florida statutes of chapter 720 that all Homeowners Associations in the state have to adhere to. This means you'll find well-kept lawns, gorgeous landscapes, ornamental trees, and well-lit streets throughout the community.
Perfect for Parks and Recreation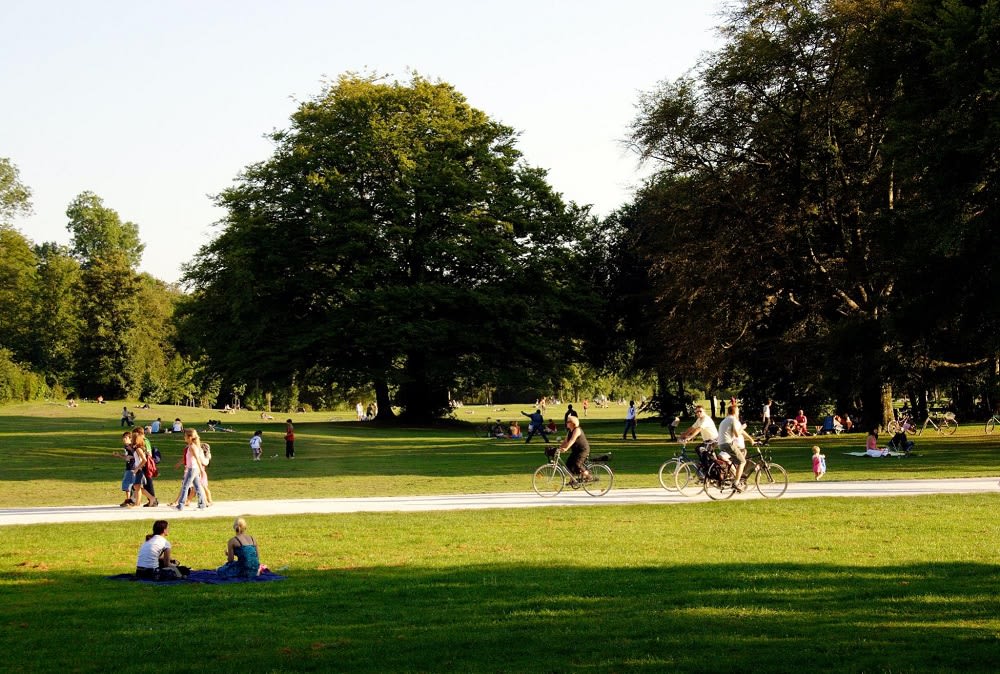 If you want to enjoy plenty of parks and recreational activities, Celebration definitely has you covered. Each of the 10 areas has its own recreational building or amenities for residents to utilize. Those 10 areas include:
◼️ Artisan Park
◼️ Celebration Village
◼️ Civic Corridor
◼️ East Village
◼️ Longmeadow Park
◼️ North Village
◼️ Roseville Corner
◼️ South Village
◼️ Spring Lake
◼️ West Village

A play area, sporting fields and courts, or activity lawn make up the basis of most of these locations. Several have a rec center or facility available for rent and resident activities. Others also have a pool. As long as you have your Celebration ID card or rental agreement, you can use the available amenities.


There is also a dog park in the community. You must register each dog that will be visiting this park and show proof of updated vaccinations for your pet. You can get registered at the town hall. This helps ensure the safety of all dogs who come to play here.
Pedestrian-Friendly
With so much green space and so many parks surrounded by walking paths and trails, Celebration is truly a pedestrian-friendly town. The entire town center where shops and such are located is also great for walking. It sits near
Lake Rianhard
, which offers a beautiful backdrop to the downtown area. Bike trails are in the vicinity as well.
Surrounded By Small Shops and Dining Destinations
With such close proximity to larger cities and all their hotspots, Celebration doesn't keep big businesses and shops in the vicinity. Instead, you'll find small shops and boutiques and select dining destinations. You have quick access to places like Publix Super Market, Little Thimble Craft, and Market Street Gallery.


The diverse restaurant scene gives you plenty of choices when you're looking to dine out instead of at home. These depict just a few of the area's most popular choices:
Photo courtesy of Celebration Town Tavern

One of the most popular restaurants in the area is Celebration Town Tavern. On the menu, you'll find traditional soups and salads, seafood, select pasta dishes, steak, sandwiches, and more.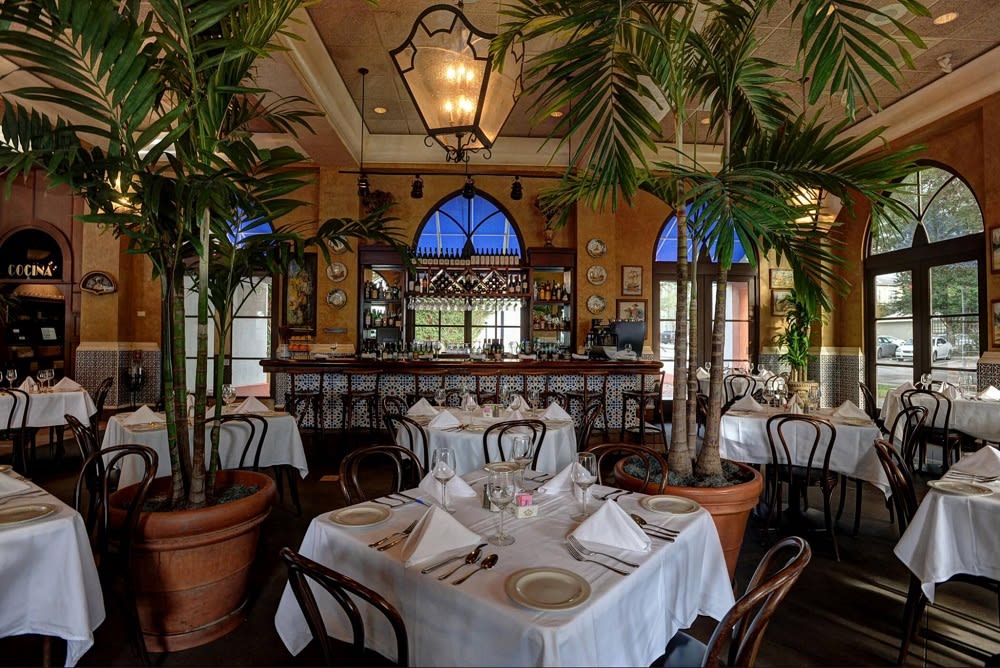 Photo courtesy of Columbia Restaurant
If you're in the mood for Spanish fare, Columbia Restaurant is the place to go. It's earned many accolades over the years, including being named one of the most historic restaurants in America by USA Today.
Thai Thani Celebration is known for its Thai food and Asian cuisine offerings. Roasted duck in red curry, Phad Thai, drunken noodles, and vegan dumplings are just a few things on the menu.
Italian offerings are what you'll find at Buca di Beppo. Their world-famous meatballs are a favorite appetizer, while fried calamari, Margherita pizza, prosciutto stuffed chicken, and ravioli are some other crowd-pleasers.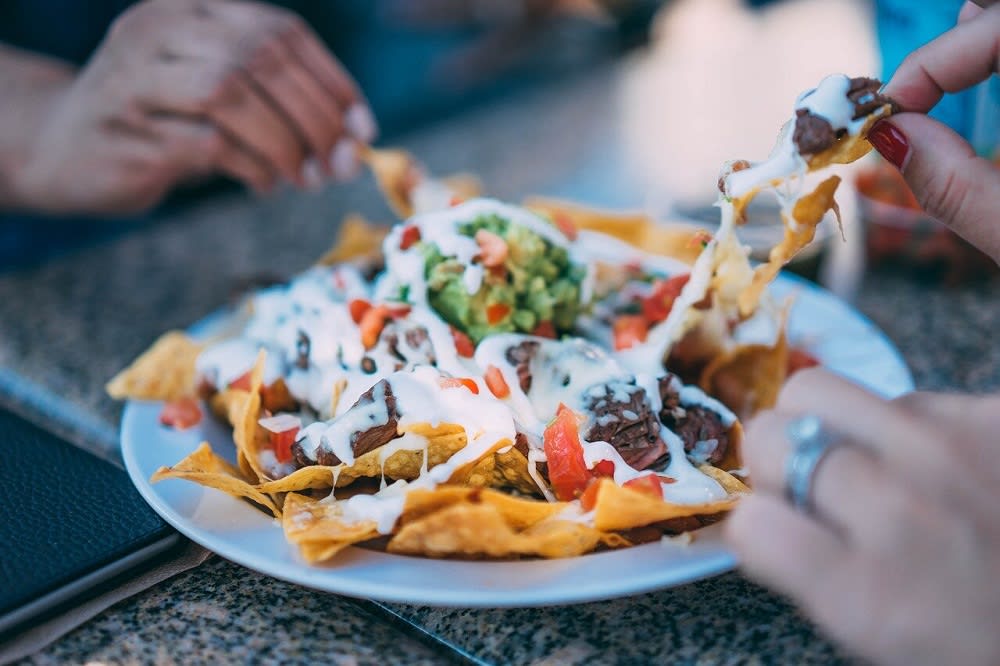 Photo courtesy of Avocado Mexican Grill
Avocado Mexican Grill is yet another well-liked dining choice in town. Happy Hour is every day from 3 pm to 6 pm. Just a few of the popular menu choices include avocado salad, taco salad, Mexican tacos, carne asada, and quesadillas. There are a few vegetarian options as well, including a fajita, burrito, and quesadilla. The Lakeside Bar + Grill
A four-star hotel, the beautiful Bohemian Hotel Celebration has a restaurant and bar in the downstairs area. It's situated on Lake Rianhard near Celebration Golf Club. The hotel is pet-friendly and near walking and hiking trails, not to mention Walt Disney World and ESPN Wide World of Sports. The Lakeside Bar + Grill features upmarket American fare, seafood, and cocktails. Reservations are required for parties of more than six guests. You also can hire the venue for a wedding or other event.
Come for Care at the Town Center
Living in Celebration, you aren't far away from the healthcare you need. You can come for care at the various businesses located near the
town center
. The Celebration Dental Group, Celebration Eye Care, Instyle Nail & Spa, Lounge IV Therapy & Wellness Center, Peak Chiropractic, Children's Primary Care, and Orthostat Medical Supply are all located in close proximity to one another. Whether you need a massage, adjustment, dental work, vision care, or something else, you can get it without having to drive to another city.
For emergency care and pharmacy pick-ups, you can use
AdventHealth Celebration
. This is the community's hospital. Lab work, urgent care, and regular doctor visits can all be scheduled here as well, again preventing you from having to travel when you're in need of medical attention. Many other communities cannot say the same.
The Celebration Foundation
Education, culture, and arts are important to Celebration as well. That's why the
Celebration Foundation
has been caring for the community since its beginning in 1996. If you're hoping to find a local place to volunteer, this would be it. They host regular events in town that could also use more help, or you can assist with various activities for seniors.
The Celebration Foundation puts on numerous events and resident activities throughout the year, such as their concert series and the Winter Wonderland and marketplace. They also maintain the memorial garden where an annual remembrance ceremony gets held.


When you are ready to learn more about the available Celebration properties for sale, contact Marissa Crawford at the
Core4Group
. The team is here to assist you through the home-buying process and help you find the space of your dreams in Celebration, Florida. Connect with the team by calling 407-361-7400 or emailing
[email protected]
.

*Header photo courtesy of Core4 Group