Both homebuyers and realtors seek out luxury properties before they hit the market, hoping to score a deal and beat the competition. In this market, buyers act quickly and submit sizable offers frequently, so the early bird gets the worm in the current real estate landscape. There are some simple and effective ways to put your offer ahead of other buyers and claim your upscale condominium or single-family home before it is listed.
Pocket listings
Realtors often seek out these non-disclosed listings, sometimes referred to as "pocket listings." These are homes and land plots that are only shown to those in the realtor's direct network. Pocket listings, so long as the best interest of the seller is at the forefront, are an excellent way to make an offer ahead of the public listing. Sometimes the realtor knows a family member that is moving and preparing to list their house or has some other connection or information that puts them ahead of the competition. Buyers and realtors can get a good deal on a luxury home by being "in the know" and acting fast in the days or hours before a home is placed on the MLS. Houses listed as "coming soon" also attract eager buyers and provide a space for offering submissions ahead of the official listing.
Explore luxury neighborhoods
Orlando luxury homes are highly sought-after, and the best finds are not always listed on real estate websites. To find those "diamonds in the rough," realtors take to the streets and explore upscale neighborhoods, gated communities, beachfront properties, or even golf resorts to find recently listed property or anything sold directly by the owner. Houses are going up for sale every day, and eager realtors and buyers are always hoping to catch that perfect property before it is listed. Once a home is listed on the MLS, offers flood in, and ideal properties slip from your grip. Fortune favors the bold, so working with a realtor who has a strong network of referrals and tends to work with private listings can be fruitful. When you can make an early offer, it can help you secure your dream home swiftly.
Houses listed as "coming soon" also attract eager buyers and provide a space for offering submissions ahead of the official listing. Realtors look for these signs to get their offers in and catch that narrow window before it closes. Another wise tactic is to speak with friends or family members in affluent neighborhoods and see if they have heard of any private listings or upcoming sales. If someone you know knows a homeowner who plans to relocate to adjust their living situation, you can beat the listing and get your offer accepted quickly.
Networking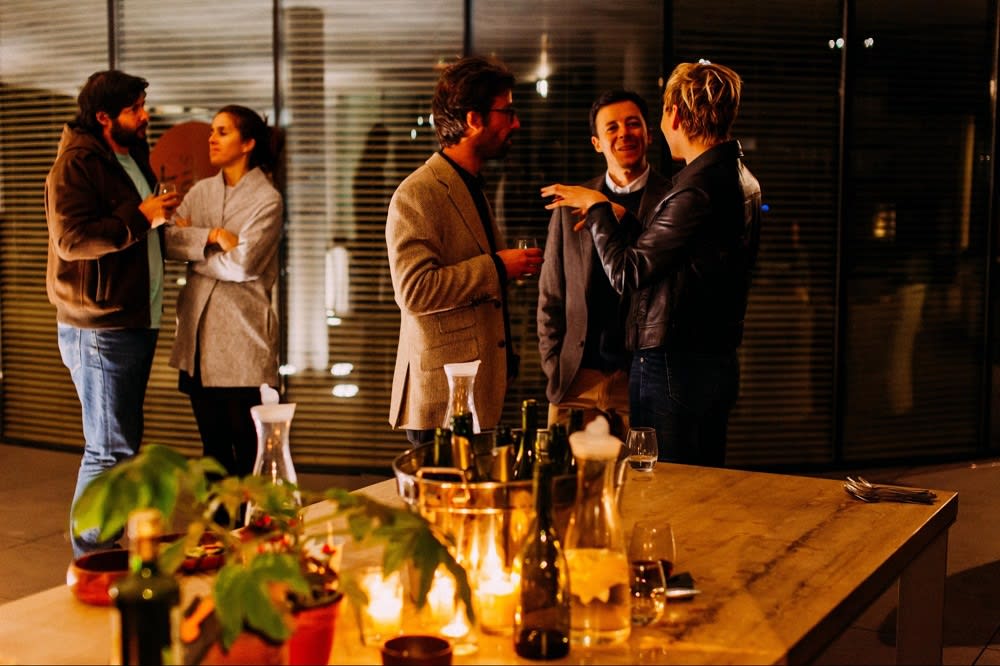 Having the right connections will get you far, and that is just as true in the real estate world as it is in any industry. Make it known that you are ready and willing to buy houses for sale in Orlando before they are listed, and tell other realtors or private investors what you are looking for so they can find property for you. Buyers can get a good deal on a luxury home by being "in the know" and acting fast in the days or hours before a home is placed on the MLS.
Many realtors join social clubs or attend real estate networking events to make friends, establish new connections, strengthen established relationships, and promote their real estate business. Prominent advertisements, business cards, and promotional materials are easy to obtain and go a long way when it comes to gaining customers and insider knowledge. If your realtor knows how serious you are about finding property before it is listed, when they will hear about a soon-to-be-available property, they will make you aware of it. It pays to have friends and valuable connections, and established realtors have a strong network with resources to help your chances of finding good deals on homes for sale in Orlando and in other sought-after neighborhoods.
Watch for foreclosures
When a property owner is unable to pay their mortgage, their property is foreclosed. This presents a unique opportunity for realtors and buyers to obtain foreclosed property at a much lower price. Foreclosures are a matter of public record, and with a little research, you can easily find a comprehensive list of properties in your area that have gone under foreclosure. Some properties enter a "pre-foreclosure" stage, meaning that they are scheduled to receive a full foreclosure in the near future. This should also raise your antenna as a proactive buyer. Once a property has entered foreclosure, you can purchase the property for a much lower price through a private sale or bank auction. Remain vigilant, and check foreclosures frequently to get the best deals.
Advertise
Good agents make their real estate practice known. Real estate is a business that benefits from prominent advertising and publicity. Having a sleek website, active social media presence, and numerous print advertisements not only attract business but also makes sellers aware of the agent's place in the real estate world. Savvy agents create advertisements and letters promoting your willingness to buy property in a certain neighborhood to entice any sellers who may be on the fence about selling or who prefer a direct, private sale.
They communicate with community members, friends and family, and others in their network, always looking for unlisted property. Buying a home before it is on the market is smart, and financial gain is practically guaranteed once you have found a good deal.
Connect with a realtor
If you're looking for Orlando, FL, houses for sale,
Marissa Crawford
at
Core4 Group
is the one name you need to know. She has an impressive portfolio and is happy to schedule a consultation. Her insider knowledge of the Central Florida real estate market will help you find the best neighborhood for your lifestyle. Explore upscale properties before they hit the market with Marissa Crawford.